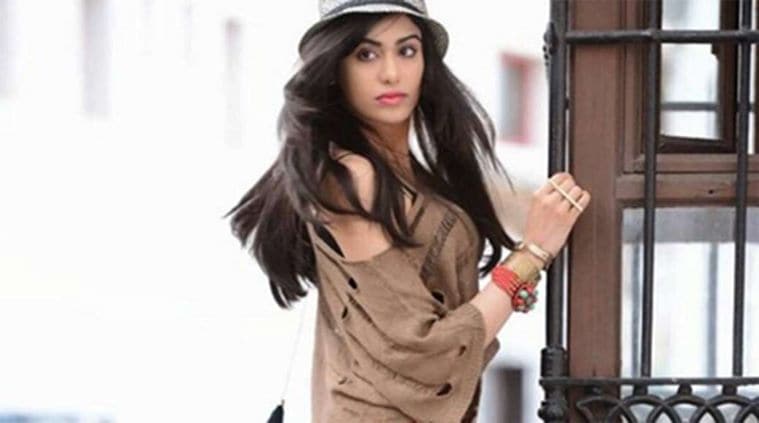 Actress Adah Sharma marked her debut on the ramp gracefully for designer Jayanthi Ballal, clad in a golden sari with elephants embroidered on its pallu at the fourth edition of Mysore Fashion Week in association with the brand Crocs.
The collection had the Indian attire with a twist wherein some models flaunted fabric draped on jeans like a sari with a moon-shaped bindi and kamarbands or waist chains. Then came in beautiful checkered heavy duty kanjivaram saris which were sported by models with Crocs footwear in the form of wedges, block heels and ankle straps.
Talking about her maiden walk, Adah told IANS, here: "This is my first time and I had Jayanthi Ballal's lovely creation. I love wearing saris and this is her Dussehera inspired collection. It is stunning and a piece of art."
"I would wear this everywhere especially with the jeans now. I am also in for quirky fashion, be experimental. It is very convenient especially like going to the loo is difficult so I think the jeans is pretty cool," Adah added here on Saturday, at the fashion extravaganza which started on September 15 and will end on September 17.
Talking about the outfits which were a riot of colours, Ballal said: "Choli's with jeans look classy and different and breaks the monotony as well."
"We want that the person who is walking with your creation, should grab eyeballs and the entire look should attract attention where people can go wow. I wanted someone who can carry my sari well. The elegance, the walk…Everything counts."
"I had to have a part of Mysuru in my creation so you can see the two-headed bird that we have here, when you see the palace, you see the bird all over," Ballal added.
Talking about the concept of a different kind of footwear different from juttis, chappals and stilettos, Ballal's said that a lot of women mostly wear saris in the south and heels can be very uncomfortable and tiring after a point, so as to break that stereotype and give comfort the front seat, she tried to marry the kanjivaram with Crocs. The ramp also had the Marketing Head and Managing Director at Crocs India, Bhavna Tewari and Deepak Chhabra respectively, wherein Tewari too flaunted Ballal's creation.
Speaking on the collaboration with the fashion extravaganza, Chhabra said: "We as a brand believe that you can pair Crocs with anything. We want to ensure that everybody feels comfortable. Mysuru being a royalty, it's a royalty runway, so what better place for us."
Other designers who are yet to showcase their collections include Ashok Maanay, Rebecca Dewan, Archana Kochhar and Shravan Kummar.Read more at:formal dresses | one shoulder formal dresses