26 mai 2017
Just as she had chosen the Italian label Dolce & Gabbana for Wednesday's meeting with Pope Francis in Rome, First Lady Melania Trump once again paid tribute to the host nation by wearing a Belgian designer in Brussels Thursday.
For her first photo-op with French First Lady Brigitte Macron at the Magritte Museum, FLOTUS wore a custom-made belted leather jacket and skirt from Maison Ullens with Manolo Blahnik snakeskin heels. Trump's suit was made specifically for her trip to Brussels with Maison Ullens' founder Baroness Myriam Ullens de Schooten and creative director Kim Laursen, according to a company spokeswoman. The Danish Laursen, who previously worked for Christian Lacroix, Azzaro, Elie Saab and Kenzo, designs the collection, worked on sketches based on Trump's requests.
Trump's team approached the company since she wanted to wear a Belgian label, a spokeswoman for Maison Ullens said. The company's founder Ullens de Schooten started the company in 2009 after recognizing the lack of chic travel wear, while traveling. She met the first lady during a fitting. The French Belgian designer focused on knitwear, leather and cashmere pieces including reversible. Trump joins the ranks of such other Maison Ullens shoppers as IMF's Christine Lagarde, Catherine Deneuve and Kelly Rutherford. Trump may know the company name from its Aspen store. It also has two boutiques in Paris. Geared for on-the-go women, Maison Ullen clothing is meant to be interchangeable with sneakers, brogues and stilettos.
While Trump chose a below-the-knee skirt, Macron, wife of French President Emmanuel Macron, was more daring in a short-sleeve minidress. Apparently, fashion wasn't part of their conversation, according to Trump's spokeswoman Stephanie Grisham. Asked about their chat, she said, "It was general conversation and pleasantries."
Throughout her week overseas, Trump has visited children's hospitals including the Queen Fabiola Children's Hospital in Brussels. Having singled out helping children issues as a priority, Trump has also visited schools, hospitals and, more recently, a shelter for young women in the U.S. "Issues surrounding children will always be a focus for the first lady," Grisham said.
A breast cancer survivor, Ullens de Schooten, has her own causes, having started her own foundation in 2004 and created seven wellness centers in Europe. Each year 15,000 cancer patients receive psychological support and spa and beauty treatments to help alleviate stress. She and her husband Guy also started the Ullens Center for Contemporary Art in Beijing.Read more at:marieaustralia | bridesmaid dresses
24 mai 2017
The ladies of the Cedar Creek Lake Women's Club received the red carpet treatment at the Tuesday monthly meeting.
The 135 women took their turn being photographed in front of a red-carpet background.
In addition to the red-carpet treatment, members of the club were treated to a fashion show hosted by Hallelujah's Boutique in Log Cabin.
Hallelujah's owner, Victoria Abbott, told the women that during one of the lowest points in her life, her mother purchased an abandoned church for Abbott. The church, located in Log Cabin, would soon become Abbott's saving grace. She has since made the little white church a thriving boutique.
"The church and I healed each other," said Abbott.
Models Marilyn Featherstun, Kelly Vernon, Melissa Collins, Makenzie Abbott, Hyta Sims, Kayla Jordan, Rebecca Robinson, Fran Sonka and Samm Singleton modeled the latest styles from Hallelujah's Boutique.
Abbott showcased some of the newest fashion trends from sunglasses, handbags, shoes, jeans and jewelry. The fashion show was designed to show the women that age is not a factor when it comes to fashion.
In addition to clothing, Hallelujah's carries home décor and furniture.
During the business part of the meeting, Barbara Turner, publicity chairperson for the women's club, installed new officers who will take on their duties when the club resumes its meetings in September, 2017.
Fran Sonka will once again be president of the Cedar Creek Lake Women's Club. Club member Jean Robinson presented Sonka with a gift from Hallelujah's Boutique for her dedication as last year's president.
Other officers include: Treasurer Wendy Rapp; Secretary Susan Thomas; First Vice President Jean Robinson and Second Vice President Karen Davis.
The women will take a summer break from meeting each month. The next meeting is scheduled for September.Read more at:short formal dresses | formal dresses online
22 mai 2017
Rasika Dugal is excited and hopeful that her maiden experience at the celebrated Cannes Film Festival, where a curtain raiser of her film "Manto" is being hosted, will be a special one.
Being directed by Nandita Das, "Manto" -- starring Nawazuddin Siddiqui in the title role -- is a biographical film based on the Urdu writer. Apart from emphasing on Manto and his writings, it will also reflect on his personal life in which his wife Safia played a strong role.
Rasika, noted for her performance in the film "Qissa" and TV show "P.O.W - Bandi Yuddh Ke", plays Safia. "I've never been to Cannes and this is going to be my first time... Like that hashtag that's going around, I am also going to be a Cannes virgin," quipped the actress in a conversation with IANS, before taking off for Cannes.
She will be in the French Riviera for only about two-and-half days, and her schedule is packed, from what she tells of it.
"We have some interviews organised after I reach there and then we have a 'Manto' night organised by HP Studios, one of our film's producers. Then the next day, there's a chat with Nandita, Nawazuddin and I at the India Pavilion. We would be talking about 'Manto' a bit, Nawazuddin is going to read out something, Nandita will talk a bit about her journey, about the film, the script and about the shooting experience so far," Rasika said.
"And, we will be unveiling the first promo, which I haven't seen myself yet."
She is not even sure if she's in the promo.
"I was wanting to ask her if I am there in it, but thought it's a selfish question," Rasika said.
Given that the focus of the fashion police sitting back at home is always on who's wearing what, is her wardrobe set?
"It's always such a task. And especially for someone like me, because I never know what's appropriate. It's a constant struggle... I feel this is a department I have no skill in, so I have to rely on other people for it. Tisca (Tisca Chopra) is my first stop... I wear whatever she approves," she said.
For her Cannes journey, Rasika has already taken Tisca's advice. She will be wearing Indian attires because she felt it suits the mood of "Manto".
"I felt I should remain in the zone of the film. And I have always enjoyed wearing Indian," said the actress, who is usually seen flaunting an edgy and distinctive look at events.
If she had her way, Rasika would give a "fashion oriented" twist to her look in "Manto" for the Cannes gala, but she didn't want to risk being "gimmicky".
Over half of "Manto" has already been shot, and the team is likely to wrap up shooting by mid-June. For now, she is hoping that the weather in Cannes will be a pleasant break from the sultry heat in Mumbai.Read more at:bridesmaid dresses | plus size formal dresses
18 mai 2017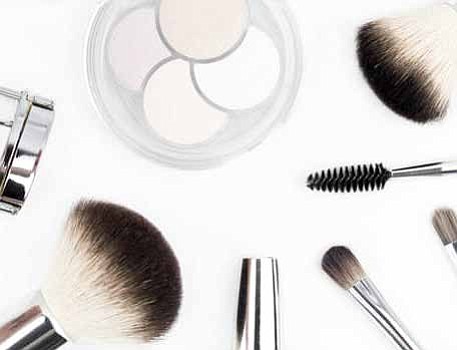 (Photo:short formal dresses)
Fashion tips that help make a statement
Fashion is not just the clothes, the hair, the shoes or the accessories; fashion is every little element combined that makes "the look." Makeup
is one of those crucial elements that can make or break your desired look. While going natural is acceptable, a little make-up can enhance any look. Here are a few tips to make sure you don't waste a great outfit on bad make-up.
Always remember that make-up is applied in layers. Just like with other fashion elements, you have to start with the right foundation; then you have to build on it. When it comes to clothes, it's about matching the right shirt or blouse with the right skirt, then matching the right skirt with the right shoes, adding the right accessories etc. When it comes to make-up, you have to match the right eye shadow with the right lip color, then
match that combo with the right sparkling highlighter.
The right make-up can complement any look that you want to create as long as you remember that every element has to work together.
Make-up artist Ebony Harris, uses multi-colored shadows, glitters, and
everything else in her make-up arsenal to capture her clients' vision for their look.
"I always ask my clients, 'What's the occasion?' or 'What does your favorite outfit look like?' so, that I can make sure that I apply the perfect
look," said Harris.
When it comes to clothes, it's always best to not be too "matchy, matchy," but when it comes to your face, a coordinated look is your best bet.Read more at:formal dresses australia
16 mai 2017
The evolving reliance on technology in our everyday lives has ignited a transformation that is redefining the fashion industry. Established on a rich history, haute couture names and exclusivity, it is a sector that significantly represents and influences global culture. At the center of this revolution is the reality that our digital landscape has forever altered consumer habits, expectations and priorities. With the foundational elements of the fashion industry being challenged by technology, how can brands compete and advance?
Aspiration to relevance
The LV from Louis Vuitton has long been seen as a status symbol. The iconic mark is recognized worldwide. However, for Spring/Summer 2016, Louis Vuitton cast a new face for the line – Lightning, a heroic character from Final Fantasy. On the surface having a fictional heroine from a virtual world take the place of a human muse seems like a peculiar stretch for a historic fashion house; however, long before the brand was boiled down to a monogram, it stood for pushing the boundaries of reality and dreams. Nicolas Ghesquière, the creative director of Louis Vuitton, notes, "Lightning is the perfect avatar for a global, heroic woman and for a world where social networks and communications are now seamlessly woven into our life. Lightning heralds a new era of expression." She is not only the perfect next step in LV's communication of this message but is a prime example that even the most renowned luxury brands are investing in attributes that encourage relevance versus aspiration.
Exclusive to inclusive
Having a personal shopper used to be synonymous with a high price tag and access to Mercedes-Benz Fashion Week was reserved for the industry's elite. The notorious shopping scene in "Pretty Woman," or the cutthroat road to success traveled by the cast of "The Devil Wears Prada" depicts the exclusive nature that once defined who was permitted behind the scenes of the fashion industry. However, the Internet has radicalized our concept of accessibility. Digital natives have grown up with the entire world at their fingertips. They have only lived in a world where accessing information happens in nanoseconds. J.Crew has met the consumer's need for instant connection by making high quality suits accessible. In its Ludlow shop, customers can design and purchase custom suits, complete with tailoring and monogramming.
Thanks to the ever-expanding world of bloggers and vloggers, a seat to a Mercedes-Benz Fashion Week show now only requires a social media account, and cell service or WiFi. Producing runway show events for new media platforms is top of mind for every brand that is sending product down the catwalk. The goal now is to make the experience as accessible and interactive as possible to drive same-day, virtual sales.
Luxury designers Rebecca Minkoff and her brother/co-founder, Uri Minkoff are unlocking the velvet ropes even further via augmented reality. With a purchased virtual reality headset consumers around the globe were given a 360-degree live experience at Rebecca Minkoff's 2016 Fall runway show. The duo didn't stop there. They've also partnered with a startup called Zeekit to offer their consumers a virtual fitting room to try on the latest runway styles. The question is no longer should our brand be accessible, but how should we strategically grant access to our consumers.
Space to experience
With the relentless rise in online sales, the challenge for a retail or fashion brand is not to become obsessed with e-commerce, but rather seek to understand the consumer's journey across all channels – social, mobile, full web, customer service and special pop-up activations. Simple cross-channel integration is imperative to connecting and engaging consumers with a brand. In our fast-paced lives, shopping in store is now considered a social or leisure activity. With that being an actual reality, there is a renewed goal for experiential retail spaces – focus less on selling and deliver a highly-interactive, memorable experience to build brand loyalty.
Bonobos, the men's e-commerce apparel company, opened up a fleet of brick-and-mortar "guidestores" where you can't buy anything. You come in, and someone helps you put together outfits while you hang out and drink a beer. You're then assisted by a Bonobos "guide" with ordering all your selected items online, which are then delivered to your home or office. Beyond a hard sell, the renewed purpose for a physical retail space is to craft a multi-sensory, service-first brand experience your customer can take home.
As digital natives continue to shape the cultural and economic landscape, identities will become more fluid, opportunities more abundant, and markets even more saturated. Brands that hesitate to be strategic in their evolution risk becoming confusing and irrelevant. Thriving fashion companies that are positioned for future success are embracing their industry's heritage, while setting a new standard in brand building in response to the demands of the modern consumer.Read more at:formal dresses canberra | formal dresses australia
13 mai 2017
(Photo:plus size formal dresses)
Fanny Moizant is filled with ­delight at her first glimpse of the Icebergs ocean pool at Sydney's Bondi Beach. It's probably not far from the delight that her ­company Vestiaire Collective brings to its members when they stumble across that fashion gem.
"Oh my god," she says, still reeling from the view. "I discovered this place on Instagram a few years ago. I come from the south of France, so it's really ­important for me to be close to the water. I can't wait to go and walk on the beach."
That will be about all the downtime in Moizant's stay in Sydney, which has kicked off ­celebrations for the Asia-Pacific launch of Vestiaire Collective, the luxury fashion resale website she launched with five others seven years ago.
Success of the site — which has six million members globally — has taken Moizant by surprise, even though she clearly thought she was onto something in ­creating a trusted platform from which to sell preloved luxury ­pieces.
"Honestly, back in the day I had just given birth to my two daughters and wanted to be an entrepreneur," says Moizant. "And I thought 'it's going to be easy; I have my kids; I can work from home, manage my own diary'. In that first year that (idea) was completely blown up."
Five years ago Moizant relocated from Paris to set up a London office; there are now others in New York, Milan, Berlin and soon Hong Kong, where Moizant will be based during a set-up ­period to impart the company DNA. The company now has about 250 staff globally.
The site's formula is simple, but staggering. If you have an item to sell, you fill in a submission form on the website, outlining brand, condition, and your price, along with photos. Each day, about 4000 products are ­submitted for consideration.
These are then curated by a team, with about 30 per cent ­rejected. "Sometimes (this is ­because) it is simply not interesting as a product, because it's out of date or the quality is not good."
Of the submissions accepted, the supplied photographs are deep-etched then uploaded. At this stage everything remains in the digital realm.
On purchase, the seller is notified and sent a prepaid voucher to send the item to the office nearest to the seller's location. Vestiaire Collective keeps on average a 25 per cent commission.
When the item arrives at the office, there's a two-way check. First, for quality control, to ­ensure the item is as the seller ­described it, and then an authentication process to assure the buyer that the item, especially the high luxury goods, are genuine.
"Thanks to the French government there is a charter that exists in France that enables the platform to work with all the houses — so, Chanel, Louis Vuitton, Christian Louboutin and so on. We have this agreement. They come to us, they train our teams and we also are able to come back to them (if there are any doubts over a product's ­authenticity).
"We didn't invent second-hand (shopping), but we disrupted that market by building trust."
And the top-selling brands in Australia? "Chanel is over-­performing here, which is more or less the same as in any other country, while Prada is second or third here, which is not the same as other countries."
The website recently launched its Australian version, with pricing in Australian dollars, and will include seasonal curation and localised editorial content, as well as partnering with local social media influencers.
For now, the platform for this market remains only open to buyers, but once the Hong Kong office is in full swing — hopefully by the end of this year or early next year — those in Australia and Asia will be able to submit items for sale.
There are about 100,000 ­Australian members, which, as Moizant points out, has happened quite organically.
"We always follow the community, so we wait and see the response (before launching into a new market) because it's a global platform and anyone can shop in the world. This is what happened with Australia, slowly, slowly, month after month, we see a ­bigger community growing ­completely autonomously with no marketing or advertising.
"(Australian) women are really open-minded, clever and smart with how they shop, so it was a perfect signal to say, let's go to Bondi Beach!"Read more at:evening dresses
11 mai 2017
The 22-year-old model has already launched two Tommy x Gigi collections, which she helped design herself, and on Tuesday (09May17) the brand confirmed she will remain in her position for another two seasons.
So far her collections have been shown as part of Hilfiger's runway presentations in New York and Los Angeles, but the label's representatives are staying quiet on where the next line will be unveiled.
"Gigi is a force in the fashion industry and the ultimate Tommy Girl," Hilfiger told WWD. "Her positive, down-to-earth energy and cool, effortless style continue to captivate her audiences around the world. I have loved designing the Tommy x Gigi collections with her and I look forward to continuing our partnership for another year."
Hadid returned the praise, describing her job with the fashion house as a "dream come true" and the perfect introduction to the world of design. Following each of her collections the blonde beauty made sure to meet fans around the world while sharing and promoting her pieces, stopping by cities including Berlin, London and Paris.
"We've loved presenting our collections directly to our fans on the runway each season - it has been such a memorable experience that has been exciting to share with my followers," Hadid added.
Daniel Grieder, chief executive officer of Tommy Hilfiger Global and PVH Europe, noted that Hadid's contributions – along with the company's see-now buy-now initiative TommyNow – is helping boost the label's "strong momentum". These areas have also increased the brand's social media presence and given sales a double-digit growth, Grieder revealed.
"The halo effect across the brand has positively impacted all divisions globally, and we're excited to continue building on this success in our upcoming seasons," he said.Read more at:marieaustralia | evening dresses
09 mai 2017
France bans thin fashion models to promote body positivity
Traditionally fashion models have always been shown as impeccable, without any blemishes, sporting a waif-like figure on the ramp or in print campaigns, setting impossible standards.
With the fashion industry now coming of age, things are improving slightly. And now in a welcome change to promote body positivity, France has banned the use of unhealthily thin fashion models.
Here's all about it.
Timeline 07 May 2017: France bans thin fashion models to promote body positivity
Traditionally fashion models have always been shown as impeccable, without any blemishes, sporting a waif-like figure on the ramp or in print campaigns, setting impossible standards.
With the fashion industry now coming of age, things are improving slightly. And now in a welcome change to promote body positivity, France has banned the use of unhealthily thin fashion models.
Here's all about it.
Fitness certificate: Health certificate is now a must
According to the new law, models will have to give a perfect bill of health by providing a doctor's certificate showing that his/her body mass index (BMI) is in tune with the normal standards.
French Health Ministry said that the directive has been passed to contain the alarming rise of eating disorders and botched up ideals of beauty.
Perfect figure: The craze for a false "perfect" figure
Usually when models tend to push themselves to the extremes to get that lithe figure, it not only puts them at risk, but youngsters also get influenced into believing that this is the ideal beauty.
< There have been instances of people pushing themselves to borderline life-threatening situations and even death by opting for unhealthy crash diets to achieve that false "perfect" figure.
Photographie retouchée: Firms need to specify retouched images
Firms will also need to sport a "photographie retouche" (retouched photograph) tag on the pictures that have been digitally altered to change the model's appearance, starting from October as per the new rule.
Those caught flouting these rules will face a punitive fine of up to 75,000 euros (roughly INR 53,04,806) and may land themselves into serving six months of jail time.
Next generation: The next generation is at risk
France's Minister of Social Affairs and Health, Marisol Touraine said, "Exposing young people to normative and unrealistic images of bodies, leads to a sense of self-depreciation and poor self-esteem that can impact health-related behaviour."
Italy, Spain and Israel are some other countries that have similar rules to prevent the modelling agencies from brandishing image standards that are not practical or healthy.
India: India's unhealthy fairness craze
India may not suffer from this issue but, thanks to its colonial hangover, is still obsessed with having fair skin and numerous instances of the same can be seen in advertisement billboards and matrimonial ads.
Recently, Abhay Deol criticized, on Facebook, how Bollywood fuels the harmful craze by promoting fairness creams, while indirectly praising actress Nandita Das for her 'Dark Is Beautiful' campaign.Read more at:cheap formal dresses | formal dresses
05 mai 2017
(Photo:formal dresses australia)
Louisa "Lulu" Jones was the last private owner of Melbourne's historic Rippon Lea mansion. She renovated the 19th century building in the 1930s, and today the interior – home for the next three months to fashion exhibition Night Life – remains true to her vision.
"I like to think she'd be pretty pleased with the exhibition and would like to have seen it here, just judging by what I know about her," says Elizabeth Anya-Petrivna, Night Life's curator. "[Lulu] really enjoyed a good party – she threw heaps of them here."
Melbourne's 1920s and '30s nightclubs and dance halls will be brought back to life in the new exhibition of treasures from the National Trust's Costume Collection.
Mannequins will be dressed in silks, velvets and intricate beadwork dating to the '20s, evoking a period of the city's history that curator Anya-Petrivna says was marked by "modernity and dynamism."
Drawn from a collection of almost 4000 pieces, the show is made up of about 50 garments and a trove of jewelry and accessories, all made locally. Although the National Trust's collection does include daywear, Night Life doesn't include it.
"The eveningwear really stood out," Anya-Petrivna says. "There's a reason it's so embellished and elaborate and beautiful."
Among the vintage silhouettes and fine beadwork, there's also something familiar. "There's a lot of black – I'm not insinuating that that says anything about Melburnians wearing black. It's just interesting that so many pieces that have survived the decades happen to be black or dark colours."
The dresses are at home in the mansion's dining and drawing rooms, once the scene of spirited cocktail parties and soirees.
Working with local designers, photographers and stylists, Anya-Petrivna has pulled together an experience that is part history lesson, part reinvention.
"In some ways, the '20s is a decade that has been really heavily scrutinised – we all have these clichéd images of what that decade looked like," she says. But Night Life isn't a page out of The Great Gatsby. Anya-Petrivna and her collaborators have tried to "push against some of those expectations and then sometimes work with them."
As an example, Melbourne stylists Domenic Coloca and Stuart Wolford have curated a room of looks that "harmonise historical pieces from the collection with modern street fashion" for a contemporary take on the period.
Photographer Jessica Hood's work takes inspiration from the floral themes of the 1930s, something that Anya-Petrivna says "creates a beautiful counterpoint to these very feminine, wafty, bias-cut evening gowns," while the work of photographer Olivia Tran echoes the moody shadows of Australian Photographer Max Dupain's 1930s work for David Jones.
"Rippon Lea is the 1930s," Anya-Petrivna says. "We've got incredible lightscapes – it's very dark and moody. We've transformed Rippon Lea into a night-time space."
It's a setting reflective of a time when Melbourne was still lit by gas lamps. " If there was a full moon and a cloud covered the sky, and the gas had been turned off, a lot of suburbs would have been in darkness."Read more at:bridesmaid dresses online
03 mai 2017
The Rei Kawakubo/Comme des Garçons: The Art of the In-Between opened at the Metropolitan Museum of Art in New York on Monday night (01May17), with the annual star-studded Met Gala.
As well as drawing in a number of A-list celebrities, including Madonna, Katy Perry and Rihanna, the retrospective of the Japanese designer's collections drew in a record number of fashion personalities.
According to WWD, around 600 media executives and editors attended a preview of the exhibition, including magazine creative director Patrick Li, Eugene Tong of Details magazine and designer Thom Browne.
Vogue magazine Editor-in-Chief and exhibition organiser Anna Wintour was also on hand, and stood by as The Costume Institute's curator Andrew Bolton spoke about the collection.
"Rei has changed the course of late 20th- and early 21st-century fashion," he said, according to Footwear News. "If she didn't already exist, we'd have to invent her."
The exhibition includes around 140 garments from Kawakubo's womenswear designs for Comme des Garcons, ranging from the early 1980s to her most recent launches. The show, which is the first to focus on a living designer since fashion editor Diana Vreeland's Yves Saint Laurent exhibit in 1983, is intended to be an immersive experience.
Among the top designers to take in the designs was Valentino creative director Pierpaolo Piccioli, who was amazed by the 18th Century Punk installation.
"It's amazing. I have to say, I love her work. I am really impressed to see all of this beauty together," he shared to WWD. "My impression (of the show) is not to have a sense of time. Everything can be yesterday, today and tomorrow. I like this idea of no time in fashion. This (show) is something that will last."Read more at:red carpet dresses | cheap formal dresses