22 septembre 2017
(Photo:evening dresses)
Curvy women used to be banned from appearing in catwalk shows - this has been revealed by the world's first plus-size supermodel recently.
Emme Aronson, 54, walked in the bodywear label Chromat show at New York Fashion Week alongside fellow plus-size models, an event that never would've happened 20 years ago, the New Yorker explained at Curvy Con.
She praised the industry for embracing curvier girls and promoting body positivity. But just how integrated are plus-size models when it comes to mainstream fashion?
When it comes to runway, the answer has typically been: not very. In the past, curvy women who have been cast in shows have been seen as the "token plus-size girl".
Though a valiant attempt at disrupting fashion's concrete traditions of using exclusively rail-thin models, it can feel like an all-too-obvious and fundamentally feeble attempt at body positivity.
The New York designers' spring/summer 2018 show - which took place yesterday - saw Ashley Graham return to the runway alongside curve queen Kate Upton. Progressive? Perhaps. But can we call employing two plus-size women in a cast of 70 revolutionary? Probably not.
"We're still seeing tokenism and we're not yet seeing widespread acceptance of models across categories - models of various sizes, ages, races and gender identities," Model Alliance director Sara Ziff said recently.
This season, however, it looks like things may be progressing - even if it is at a glacial pace. First there was Chromat, then there was Christian Siriano, who arguably set the precedent for diversity this season, adorning his runway with women of all shapes and sizes, including 12 plus-size girls amid a roster of transgender and non-binary models - last season he cast five.
However, that's two designers casting plus-size models amid a line up of more than 60 shows and presentations. Can we really call this progress?
With a lot of high fashion designers producing samples at a meagre size 6 or below - some don't even sell pieces above a size 10 - you could argue it makes sense to have slim girls modelling the clothes, since these are the women who are able to wear them. However, what about brands like Stella McCartney, who go up to a size 18, and Burberry, who make clothes for size 16 women? Surely, if anyone's going to be putting plus-size girls on the runway, it's these designers, who actually sell clothes that will fit them?
Not only would putting plus-size girls on the catwalk boost public perceptions of a brand, but it would generate a flurry of press, said Anna Shillinglaw, an agent at Milk modelling agency.
"The designers that do use curvy girls will get more press than anyone else. It would literally be front page news, so someone needs to have the courage to do it. Remember when Mark Fast used curvy girls in 2010? It was on the front page of every newspaper."
Indeed, when Fast sent size 12 to 14 women down the runway in figure-hugging dresses alongside run-of-the-mill rake-like models, critics praised the Canadian designer.
According to Shillinglaw, whose agency manages size 26 model Tess Holliday, the plus-size movement is yet to be fully embraced by high fashion brands.
"It's definitely a high street thing at the moment. Brands are doing it now because they realise it's a million dollar industry but I think designers aren't there yet, some only go up to a certain size."
River Island sells a range that goes up to size 28, while Asos's popular Curve range goes up to a size 30. Then there's Mango's take, Violeta, which even has its own lookbook and campaign imagery.
When it comes to shows, however, body positivity advocates are still waiting for a revolution. Shillinglaw said, "I would love to see Prada use a curve girl, or Burberry, wouldn't that just be incredible? I mean, I'd cry!"
She isn't throwing in the towel yet. The agent revealed Milk had sent lots of its curvy girls, who range from a size 12 to a size 26, to castings despite their not being requested. "We're just throwing them in there so they can see how gorgeous they are," she said.
So, when it comes to plus-size, will the times finally be a changin'? London, we're looking at you.Read more at:formal dresses online australia
20 septembre 2017
(Photo:marieaustralia.com)
When superstar Beyonce starts posting Instagram pictures of herself in dresses from Dubai-based designer Bouguessa, you know that Arab designers are starting to gain the international recognition they have been striving for.
With the Arab region typically known internationally for its insatiable appetite for high-end luxury, it is beginning to be recognized as a creative hub in its own right.
London Fashion Week, which ended on Tuesday, may not have been over-subscribed with Arab talent, but it did showcase the work of a number of emerging names from the region.
Amira Haroon participated in the Fashion Scout London event on Sept. 15 after being selected via a competition run by Dubai Design and Fashion Council (DDFC) and Fad Institute of Luxury, Fashion and Style — Dubai (Fad Dubai). Fashion Scout is an independent platform that showcases new designers.
Haroon — who spent most of her life in Saudi Arabia and Dubai — launched her Amira Haroon brand in 2010 and her designs are now stocked across the Gulf region.
Another more established Dubai-based designer taking part in this season's Fashion Week is Ayah Tabari — the founder of the brand Mochi. Tabari is originally from Palestine, raised in Amman and Riyadh and currently based in Dubai. Her brand is stocked across the world.
Earlier in February, two other UAE-based brands Azzalia and Deborah Henning made their international debut at London Fashion Scout Autumn 2017 event.
Azzalia is a luxury fashion brand from the UAE that offers a range of abayas, gowns, and evening wear, while Deborah Henning is a British Dubai-based designer, who launched a womenswear brand in 2014.
"The Middle East is currently witnessing an exponential growth in the design segment, with a growing number of talents emerging from the region," said a spokesperson from the DDFC.
"The major fashion weeks are no stranger to Arab designers, with names like Reem Acra, Elie Saab and Rami Al Ali leaving their mark with the international design community," the spokesperson said.
There are also less high-profile designers such as Hala Kaiksow, from Bahrain, that has gained some degree of international recognition through showcasing her collections at Paris Fashion Week last year.Read more at:formal dresses canberra
18 septembre 2017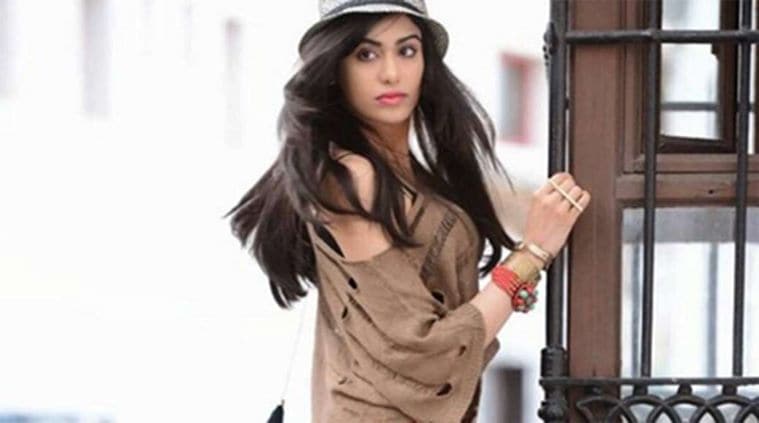 Actress Adah Sharma marked her debut on the ramp gracefully for designer Jayanthi Ballal, clad in a golden sari with elephants embroidered on its pallu at the fourth edition of Mysore Fashion Week in association with the brand Crocs.
The collection had the Indian attire with a twist wherein some models flaunted fabric draped on jeans like a sari with a moon-shaped bindi and kamarbands or waist chains. Then came in beautiful checkered heavy duty kanjivaram saris which were sported by models with Crocs footwear in the form of wedges, block heels and ankle straps.
Talking about her maiden walk, Adah told IANS, here: "This is my first time and I had Jayanthi Ballal's lovely creation. I love wearing saris and this is her Dussehera inspired collection. It is stunning and a piece of art."
"I would wear this everywhere especially with the jeans now. I am also in for quirky fashion, be experimental. It is very convenient especially like going to the loo is difficult so I think the jeans is pretty cool," Adah added here on Saturday, at the fashion extravaganza which started on September 15 and will end on September 17.
Talking about the outfits which were a riot of colours, Ballal said: "Choli's with jeans look classy and different and breaks the monotony as well."
"We want that the person who is walking with your creation, should grab eyeballs and the entire look should attract attention where people can go wow. I wanted someone who can carry my sari well. The elegance, the walk…Everything counts."
"I had to have a part of Mysuru in my creation so you can see the two-headed bird that we have here, when you see the palace, you see the bird all over," Ballal added.
Talking about the concept of a different kind of footwear different from juttis, chappals and stilettos, Ballal's said that a lot of women mostly wear saris in the south and heels can be very uncomfortable and tiring after a point, so as to break that stereotype and give comfort the front seat, she tried to marry the kanjivaram with Crocs. The ramp also had the Marketing Head and Managing Director at Crocs India, Bhavna Tewari and Deepak Chhabra respectively, wherein Tewari too flaunted Ballal's creation.
Speaking on the collaboration with the fashion extravaganza, Chhabra said: "We as a brand believe that you can pair Crocs with anything. We want to ensure that everybody feels comfortable. Mysuru being a royalty, it's a royalty runway, so what better place for us."
Other designers who are yet to showcase their collections include Ashok Maanay, Rebecca Dewan, Archana Kochhar and Shravan Kummar.Read more at:formal dresses | one shoulder formal dresses
14 septembre 2017
New York Fashion Week has a controversial new sponsor: Tmall. As confirmed by Alibaba on Wednesday, Tmall has become an "official partner" of New York Fashion Week: The Shows, in association with Suntchi, "to help U.S. designers and brands leverage Alibaba's scale and technology to reach the China market for the first time."
While this may be a questionable move, it is not necessarily a surprising one, as the Jack Ma-onwed platform – the largest online retail site in China – has been courting an array of fashion companies in recent years, and brands like Burberry, Estee Lauder, Coach, and Benefit Cosmetics, a subsidiary of LVMH Moët Hennessy Louis Vuitton, have opened up (and in some cases, subsequently closed) virtual storefronts on the site.
A Global Fashion Collaboration
As part of the collaboration, Alibaba has selected designers from NYFW to be featured in Tmall's 2017 second-annual "See Now-Buy Now" fashion show, which is slated to take place in October in the run-up to Alibaba's Single's Day Global Shopping Festival, the biggest shopping day in the world. By collaborating with Alibaba, leading U.S. designers - including Opening Ceremony and Robert Geller - "will gain first-time exposure to the more than half a billion consumers visiting Alibaba's platforms," according to the company.
"We are thrilled to support NYFW to bring U.S. brands and retailers the ability to reach the ever-growing Chinese consumer base," said Michael Evans, Alibaba Group President. "Alibaba's scale, technology and deep consumer insight provides brands and designers with truly unique offerings to engage with consumers in the world's largest market in new and innovative ways."
"We started Opening Ceremony 15 years ago, inspired by a trip we took to Hong Kong. With family roots grounded in China, it is so exciting to partner with such an impactful company like Alibaba to share our story and expand our global footprint," said Humberto Leon and Carol Lim, founders of Opening Ceremony.
"We are excited to start building our brand in China, and tailoring our shopping experience using Alibaba's innovative technology to make our brand more accessible to the growing base of Chinese consumers, which is critical to our global expansion," said designer Robert Geller.
Certainly Controversial
The sponsorship will certainly raise eyebrows, as Tmall's parent, Alibaba, has consistently come under fire in recent years, in particular, for its failure to cut down on the rampant sales of counterfeit goods on its platforms. In the past several years, alone, Alibaba has faced scrutiny from no shortage of fashion brands.
It has been on the receiving end of lawsuits from conglomerate, Kering, and individual Alibaba sellers have been named in lawsuits filed by Louis Vuitton and other brands. Gucci, YSL, and Balenciaga's parent company, Kering, filed against Alibaba in May 2015 (its second suit against the Chinese giant), claiming, "The Alibaba defendants facilitate and encourage the sale of an enormous number of counterfeit products through their self-described 'ecosystem,' which provides manufacturers, sellers, and buyers of counterfeit goods with a marketplace for such goods, and provides online marketing, credit card processing, financing, and shipping services that effectuate the sale of the counterfeit products."
As of last month, the parties officially settled that suit out of court and agreed to work together to cut down on counterfeits.
Alibaba has not been welcomed with open arms by many American brands, including some major NYFW participants, which makes its sponsorship somewhat surprising. For instance, Alibaba caused controversy when it was granted inclusion in the International AntiCounterfeiting Coalition, a non-profit organization devoted solely to combating product counterfeiting and piracy. In response to its membership, a number of existing members, such as Gucci, Tiffany & Co., and Michael Kors, withdrew from the organization, and board members received an anonymous email threatening a mass defection unless Alibaba was pushed out; within a week of the Chinese company's inclusion, its membership was suspended by the group.
Additionally, Alibaba has been consistently called out by name by the Office of the United States Trade Representative on its "Special 301" Out-of-Cycle Review of Notorious Markets list, an annual report that details the entities that are most egregiously abusing the intellectual property rights of U.S. entities.
All the while, Alibaba has been making public its efforts to clean up its act. Early this year, the Chinese giant announced that it would work with brands including Louis Vuitton, Swarovski, and Samsung to crack down on counterfeit goods on its e-commerce platforms, as part of an alliance with 20 brands, trade associations, intellectual property experts and regulators.
Alibaba has also made it known - via its own news site - that it has filed two suits against individual sellers on its marketplace for selling counterfeit goods, as part of what it is calling a broader crackdown on fakes sold on its platforms.Read more at:formal dresses online | cocktail dresses
12 septembre 2017
Ashley Graham, the star model going stratospheric for breaking down barriers in the fashion industry, powered down the New York runway Monday celebrating curves in her latest lingerie collection.
The 29-year-old sensation from Nebraska modeled sexy black and green underwear in her latest link-up with Canadian brand Addition Elle, whose day five Fashion Week show featured only plus-size models.
The show got a rock-star reception from the audience, many of them larger women triumphant that the notoriously snooty world of fashion is finally starting to embrace customers of all shapes and sizes.
"Of course I do! My God!" Graham told AFP backstage when asked if she still gets nervous before hitting the runway, decked out in a matching green and black bra and knicker set. "But it's fun."
In addition to collaborating with the plus-size label Addition Elle, Graham is a spokeswoman for self-confidence and positive body image for women, urging them to embrace curves, cellulite and diversity.
"Every season I think about supportive lingerie that is going to be something that I want to put in my wardrobe," said a bubbly Graham.
"I wanted color, I wanted detail," she said. "Central to this collection, I wanted her to feel sexy for her everyday bra."
Graham last year became the first plus-size model to grace the cover of "Sports Illustrated," has appeared on the cover of "Vogue" and was recently a judge on long-running TV series "America's Next Top Model."
"You would think it's a lot of pressure, but it's not because I am literally am just being myself," she said.
"My mother always told me, she's like 'your (two younger) sisters are always looking up to you, you are their role model.'
"So I just think of my fans and everybody's that reaching out and saying thank you as my sisters."
Graham has trod the catwalk two seasons running for Nepalese-American designer Prabal Gurung, appearing in his Sunday night show alongside the likes of super slim supermodel Gigi Hadid.
"Fantastic," she said of the experience. "He really has designed for women regardless of your body shape. He's an amazing designer."
Sarah Chiwaya, 33, a plus-fashion blogger and editor in the front row at Addition Elle, said she was thrilled to see several full shows of plus models this season.
"I've been covering fashion week for about four years and it's usually only one body shape and size," she told AFP.
"She is an absolute sweetheart," added Chiwaya of Graham. "I love seeing what she's done. She's really brought a spotlight to a lot of things."Read more at:formal dresses brisbane | short formal dresses
08 septembre 2017
The rule of thumb for first-time VFiles showgoers is to expect the unexpected. One hour past its scheduled time in the basement of the Barclays Center, the runway show/concert hybrid started with rapper Offset driving a yellow Lamborghini straight into the middle of the runway. He sauntered around the car while finishing off a smoke, then promptly took a seat.
"VFiles is spontaneous and unpredictable," said Young Paris. "It could be unisex, it could be dresses out here, it could be floral." It can even be a Lamborghini.
"It's kinda like discovering a new band — you always find a hit and find something that speaks to you," offered Joel Madden, who flew out from Los Angeles specifically for VFiles. "A few years ago, my brother and I started a music media company called MDDN and we work pretty much full-time on that. We have a bunch of stuff coming out with our company, some really great artists we work with. Jessie J has a new record coming out that she's wrapping up for this fall, and it's going to come out probably next year. Good Charlotte will probably come out with a new record at the end of the year."
Next to Madden sat Anastasia Karanikolaou, aka Stassie Baby, one of the members of Kylie Jenner's squad. Wearing a "Kill Bill"-inspired yellow and black set, she shared that she was "really excited to see the makeup" coming down the runway.
"I just want to see everyone break the rules and break the mold," said Tinashe, seated next to Dapper Dan. "I feel like this year, it's all about defying old stereotypes and coming up with new ways of thinking." She's planning on seeing "old friends" like Jeremy Scott and Alexander Wang, but overall, she's keeping her fashion weekschedule fairly light — "hopping around, some parties here and there."
"I actually have a brand new song coming out that I'm very excited about," she continued. "That's probably what's most immediately in the works. It's very cool. It's muted, it's very sexy."
Nearby, up-and-coming rapper Lizzo was in a tizzy in tulle. "I've literally never been to a fashion show before," she said. "This is a crazy cherry being popped."
Her red tulle bomber — "actually, it's like a trenchcoat" — was by Kaimin, but the rest of her outfit was simply "my sexy body." She's gearing up for a few performances throughout the week, including DragCon, Christian Siriano and the unveiling of Refinery 29's 29 Rooms.Read more at:cocktail dresses | bridesmaid dresses
06 septembre 2017
The fashionable position to take on fashion, these days, is that trends are dead and that individual style and self-expression are what matters. The old certainties – skirts are hereby decreed knee length for six months, only camel coats are to be worn for the foreseeable – belong to a different era. To a bygone world in which political insiders gave ballpark-accurate election predictions and the Oscar statuette didn't get handed to the wrong film in front of a global TV audience. Now the world is sick of experts, and that goes for fashion too.
Except in September. Because right now, the world needs fashion. The September issues of magazines, heavy as hymn books and immortalised by a glossy documentary, are testament to the power fashion has at this moment. Women who rely on their own style to steer their wardrobes the rest of the year are, at this point in the calendar as at no other, keen to be told which coat to buy and when to start wearing black tights. The system in which one consistent look could preside over a whole autumn and winter has been blown apart by an insatiable appetite for newness that demands we hit wardrobe-refresh every three weeks. September's back-to-school moment, when you pack away the sundresses and straw baskets and revamp your look, is the one fixed red-letter-day that remains.
Of course this is all about emotion, really, not clothes. Summer is fading, holidays are over, and after the second-gear lull of August in the office, the whip is being cracked. The best medicine for end-of-summer melancholy is to ring the changes with a new look that breaks us out of the doldrums. The shine of a new pair of boots, the springy plush of a bright new sweater, the swagger of a crisply tailored jacket. All of this is about putting an upbeat spin on the autumnal business of getting stuck into the gruelling next few months.
And in our age of optics, September's new look matters more than ever. Clothes are the channel on which much of modern life is broadcast. From the politics of the tie (Trump's long red one versus the no-tie axis that runs from Barack Obama to Sadiq Khan) to the visual semantics of pop (Taylor Swift's comeback video is punctuated with outfits that are just as deliberately controversial as the lyrics), we are all tuned in to the business of decoding what we wear.
Fashion isn't just about a look, it's about a message. Right now, that message is about clothes that are more high-energy, more outward-facing, than last year's cosy, Netflix-and-chill fashion. In 2016, it was de rigueur to wear a tracksuit on the fashion front row, and pyjamas to a cocktail party. If you want a quick snapshot of the season's new mood and how it has updated fashion, take a look at the Versace catwalk. All the recognisable hallmarks of Insta-friendly fashion are there, but the aesthetic is more serious-minded than playful, more ambitious than laid back. Gigi Hadid's abs are on display, but under a cropped double-breasted jacket rather than a sporty bra-top. Kendall Jenner has crazy yellow sunglasses on, but this time with a pencil skirt and a clutch bag.
The new look is not exactly power dressing. Let's call it empower dressing, instead. Elements of it – berets at Christian Dior, black leather at Calvin Klein, exaggerated shoulders at Balenciaga, bright red absolutely everywhere – signal a mood of direct action that is unusual in women's fashion. But while power dressing stands for individualistic, single-minded ambition; empower dressing is high-energy without the self-obsession blinkers. At Versace, tailored suits came emblazoned with sisterhood slogans: Unity, Loyalty, Power, Love.
This is not a season of po-faced get-ahead tailoring. Far from it. The most-viewed catwalk show on vogue for the season is Gucci. The label's aesthetic of technicolour, graffiti-scrawled, butterfly-decorated eclecticism is scarcely office appropriate. Prada, once the spiritual home of the A-line knee-length skirt and the useful bag, is all embroidered rainbow-hued knitwear and cheekily fluttering feathers. The latest Chanel tweed suits come accessorised with boots or headbands in escapist, space-age silver. These are not work clothes, but neither are they designed for staying home with a takeaway. Last year's athleisure fashion borrowed visuals from the yoga studio and the running track – fine jersey, sleek leggings – but 2017 has downed a protein shake and brought a high-intensity attitude to what we wear, instead.
For proof that this is a season of clothes for putting down the remote, getting out of your comfort zone and into the big wide world, consider the transparent raincoat. Both Raf Simons at Calvin Klein and Miuccia Prada at Miu Miu made this a key piece. Consider, also, what has happened to footwear. Those fur-lined loafers, which were essentially unfit for venturing outdoors, have ceded alpha-shoe status to Saint Laurent's bedazzled silver boots, which are most definitely fashion for going out. Not out to work, but out-out. Trends may well be dead. But every time September rolls around, fashion is alive and kicking, in brand new boots.Read more at:formal dress shops | cocktail dresses australia
01 septembre 2017
Of all the tweets coming fast and furious into my feed in the days after Charlottesville, my favorite, maybe, was this one: Comedian Megan Amram's comment, "I'm starting to think my 'Coexist' bumper sticker isn't working." Indeed. If there was one sequence of events in the past tumultuous year that served to unmask the residual complacency underlying much of the #Resistance, it was the neo-Nazi march on Emancipation Park, the murder-by-car of Heather Heyer, and President Trump's shocking conflation of the violence of counter-protesters defending the worthiest of America's values and that of torch-bearers advancing the cause of hate. As Amram's tweet implied, if we really want to bring this country back from the brink, we're going to have to fight for what we believe in. We're going to have to organize. We're going to have to put our money where our mouth is. The time for virtue signaling is over.
Which brings me to Fashion Week. It's going to be tempting, I realize, for designers to use the most high-profile platform they have—their fashion shows—to demonstrate their support for diversity by sending models out in slogan tees. I sympathize with the impulse, but to all the designers out there reading this, I have a suggestion: Don't do it. Don't do it unless you've taken a good, hard look at your business and can say to yourself, in all honesty, that you practice what you preach. Do you hire people of all colors and religions and class backgrounds? Do you treat your workers with respect, pay them fairly, and offer them reasonable family-leave policies? Do you work with vendors and stores that are ethical in these ways? And: Are the collections you design and the shows you stage promoting a vision of the society you'd like to see, or are they rehashing toxic tropes? I'm serious about that last point. How can we use fashion to articulate a community of the welcoming, generous, and strong in our resolve to beat back attacks on our beliefs? Solidarity fashion, I mean.
Our community needs to take a stand in other ways, too. Since the election in November, a number of brands have credibly gone past sloganeering by donating funds to groups such as the ACLU and Planned Parenthood. That's great, but as an industry, we should also be showing solidarity with workers' rights movements, because "choice" is meaningless if you're an ill-paid, precariously employed store clerk who can't afford to take a day off work—or a few—in order to get an abortion. And we should be doing everything in our power to support DACA kids, more than a few of whom, I bet, have parents who labor in the garment trade. As individuals, meanwhile, we ought to be asking ourselves some tough questions about the state of play here in deep-blue New York City: Are we in the fight for fair housing, fair school funding, fair policing and sentencing? Because cheering on "diversity" is so much cant if people operating at a structural deficit are never given the opportunity to succeed.
Slogan tees have a proud history. The ones sold by Malcolm McLaren and Vivienne Westwood out of their shop in the King's Road in the 1970s had a genuine power to shock—in part thanks to their novelty, in part thanks to the fact that the messages were truly transgressive of mainstream culture at the time. I'm sure there are people for whom the phrase We Should All Be Feminists is provoking—I mean, Gamergate exists, I get it—but that's not quite the same thing as being subversive, as actively prompting a challenge to power. We should all be feminists. But, you know, how? In what ways? Much of the potency of Katharine Hamnett's slogan tees came from their specificity. She wasn't afraid to advocate policy—to wit, when she wore a tee that read 58% Don't Want Pershing, referring to a proposed missile site in the U.K.—when she met then-Prime Minister Margaret Thatcher. Slogan tees that are specific and speak directly to authority? I'm all for that.
And so I've got one caveat for my no-slogans policy. Alessandro Michele, feel free to fill the windows of the Gucci store on the ground floor of Trump Tower with mannequins wearing tees that read Love Trumps Hate. Or, better yet, Health Care Is a Human Right, Climate Change Is Real and Happening, Black Lives Matter, Voter Fraud Is a Made-Up Problem, and What's in Those Tax Returns?(Optional addition: Jared Kushner Still Owes Maya Singer Her Security Deposit.) Location, location, location, as the real-estate bros say.Read more at:black evening dress | pink cocktail dresses
31 août 2017
Why is it that no matter how hard some people try, they can't find the pair of jeans that fit the way they would like?
Taci Turel, an associate professor in the fashion merchandising program at Youngstown State University, said fitting is one of the biggest issues in the fashion industry today.
"This is a problem because we no longer have tailors that we go to who produce garments to fit exactly to our bodies," Turel said. "We mass produce."
With mass production on the rise, people who work in the fashion industry need to have some type of standardization of sizes, Turel said. The associate professor said these companies cannot just produce for one single person based on their sizes.
"You have to have an understanding that there are certain categories of sizes that the majority of people fall into," Turel said. "And then you try to produce your garments or mass produce based on those standardized sizes."
Turel said there is a lot of work put into the standardization of sizes in this industry and there are a lot of differences in size based on the masses that are trying to be customized.
"This has led to a lot of new te
29 août 2017
Carolina Herrera is tapping into the art world. She will host her spring 2018 runway show in the Abby Aldrich Rockefeller Sculpture Garden at The Museum of Modern Art in New York on Sept. 11 at 8 p.m. It's the first time Herrera has had a nighttime show.
Herrera plans to show two seasons at MoMA, underscoring the brand's relationship and commitment to the city where the company is based and continues to grow.
Herrera is the first fashion designer to have a full-blown runway show at MoMA. There have been some smaller presentations in years past, but MoMA has never had a formal fashion show, said a museum spokeswoman.
Over the past three-and-a-half decades Herrera has used the city as a complement, and often an inspiration for her collections. She was also the first designer to show at the Metropolitan Club and has since shown at The Plaza, The Pierre, Bryant Park, Lincoln Center, the Frick and most recently in the Meatpacking district for the fall collection. The spring 2018 collection will mark the designer's 72nd season showing in New York.
The MoMA location will be revealed through a series of teaser videos released on the house's Instagram handle. Using a map animation, the video takes the viewer on a journey through New York City, highlighting previous runway locations before arriving at MoMA, where Herrera is captured admiring the Sculpture Garden.
MoMA is getting more closely aligned with the fashion crowd. As reported, the museum, internationally recognized for its collection of contemporary artwork, will present "Items: Is Fashion Modern?" an investigation of 111 garments and accessories that have had a profound effect on the world over the last century. The exhibit, which runs the gamut from Levi's 501 jeans and Nike's Air Force 1s to Chanel No. 5's bottle and a Vivienne Westwood x Louis Vuitton fanny pack, will be on view from Oct. 1 through Jan. 28.Read more at:cocktail dresses | short formal dresses